Visitors
| | | |
| --- | --- | --- |
| | Today | 119 |
| | Yesterday | 477 |
| | This week | 2614 |
| | This month | 12087 |
| | All | 2537711 |
"A Game of Thrones" Blog
Il Blog della serie TV
Written by Axl Baratheon
sabato, 03 settembre 2011
We have some exclusive casting news for you, the House Gatewatch faithful. British actor Patrick Malahide has been cast as Lord Balon Greyjoy.
Via Westeros.org, we learn that British actor Nonso Anozie will be playing Xaro Xhoan Daxos.

The steady flow of casting news continues… and now we have our own exclusive Game of Thrones casting to announce. The part of Jaqen H'ghar will be filled by German actor Tom Wlaschiha.

Last Updated ( sabato, 03 settembre 2011 )
Read more...
Il Blog della serie TV
Written by Axl Baratheon
domenica, 24 luglio 2011
Natalie Dormer, perhaps best known as Anne Boleyn in The Tudors, has been cast as Margaery Tyrell
Last Updated ( lunedý, 25 luglio 2011 )
Read more...
Il Blog della serie TV
Written by Carturello
domenica, 09 gennaio 2011
From HBO official Site:
http://www.hbo.com/#/game-of-thrones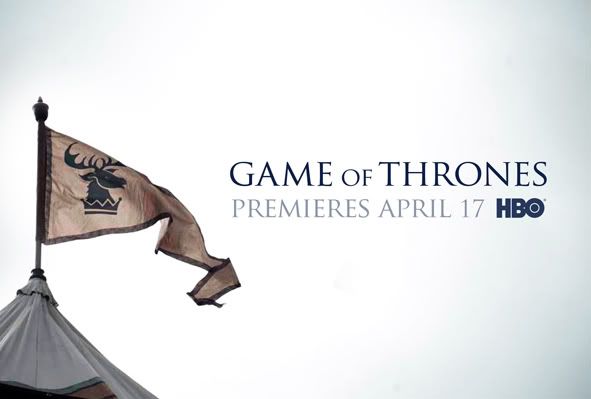 Last Updated ( martedý, 11 gennaio 2011 )
Il Blog della serie TV
Written by Axl Baratheon
martedý, 10 agosto 2010
I have fallen way behind in introducing you to the many of the wonderful actors and actresses that have been cast recently for HBO's GAME OF THRONES. They're hiring them faster than I can write about 'em.
There's too many for me to catch up in one swell foop, but let me mention a few. Playing Tywin Lannister, Lord of Casterly Rock and Warden of the West, will be the distinguished British star of stage and screen CHARLES DANCE, O.B.E., who has been our dream casting for this role since the moment we were greenlighted.
Dance was one of the fan favorites for Lord Tywin as well, so he needs no introduction for many of you, I know. For the rest... he has been acting professionally since 1974, but the role that really brought him to widespead attention was Guy Perron in THE JEWEL AND THE CROWN, in 1984. You've seen him in GOLDENEYE, GOSFORD PARK, as Mr. Tulkinghorn in BLEAK HOUSE, and a million other films and television shows. You will shortly be seeing him YOUR HIGHNESS, the film that preceded our pilot in Belfast's Paint Hall. His commanding screen presence and steely charisma should make him the perfect Lord Tywin.
The more feared of the many Lannister knights is the huge, brutal Ser Gregor Clegane, the Mountain That Rides. I did not exactly make it easy for David and Dan and our casting director Nina Gold when I described Gregor as being almost eight feet tall, but they came through as always when they filled the role with Conan... no, not Jason Momoa, and not the Governator either (way too old, way too small, and not a good enough actor), but Australian actor, bodybuilder, and stunt man CONAN STEVENS.
Stevens is actually about ten inches shorter than the Mountain... but still a good half foot taller than Rory McCann, who will be playing his "little brother" Sandor Clegane. He first came to our attention when he read for the part of Khal Drogo. He was not right for that role, but he's perfect for this one, with the acting chops to go with the great physicality he brings to Gregor.
Stevens has his own website at http://www.conanstevens.com/ and is also a blogger. At last report, he was already in Belfast, being fitted for his armor and meeting the other members of the cast. You can read more about that on his blog. He seems to be an amiable fellow, from what he writes, not at all like Ser Gregor. But on screen he's very different, and I can't wait to see the Mountain and the Hound square off at the Hand's tourney.
And to round out the gang from the westerlands, we've tapped another talented young English actor, EUGENE SIMON, to play the role of Lancel Lannister, King Robert's squire, eldest son of Ser Kevan Lannister, cousin to Cersei, Jaime, and Tyrion.
Simon made his acting debut in 2003 in MY DAD'S THE PRIME MINISTER. He has also played Young Ben-Hur in the recent remake of BEN-HUR and Young Casanova in CASANOVA, and co-starred as Gerald Durrell in MY FAMILY AND OTHER ANIMALS, where he shared the screen with the lovely Tamzin Merchant. Like Conan Stevens, Simon initially read for another role, one that went to someone else, but he impressed David and David (and me, FWIW) so much that we knew we'd found our Lancel.
(For those of you keeping score, no, we won't be casting Robert's younger squire, Tyrek "Wet-Nurse" Lannister, at least not for season one. We may be able to bring him in for season two. Assuming we get one, of course).
Three more great choices, I think. I'm a happy camper.
George R.R. Martin
Il Blog della serie TV
Written by Axl Baratheon
giovedý, 29 luglio 2010
From Martin's "Not a Blog":

It saddens me to announce that we've had a casting change on the HBO series.
My old friend Roy Dotrice, who had been scheduled to play the part of Grand Maester Pycelle, has had to withdraw from the show for medical reasons. Roy was a colleague of mine from our days together on BEAUTY AND THE BEAST, where he played the part of Father. More recently, he was my own personal choice as the reader on the audiobooks for A SONG OF ICE AND FIRE, and did a wonderful job of reading the first three volumes (a schedule conflict required us to use a different reader for book four), playing all the parts and giving each character his own distinctive voice. Roy would have magnificent as Grand Maester Pycelle, and I was eagerly looking forward to seeing his council scenes with Varys, Littlefinger, and Ned.
Unfortunately, his health does not permit him to continue at this time. I just spoke with Roy, who is presently in Los Angeles receiving treatment. He tells me that his doctors say that, with three or four months of treatment, he should be back to his old self, and "right as rain" by Christmas. David and Dan and the folks at HBO were as distraught about losing him as I was, and all of us wish him a speedy and complete recovery. Once Roy is back to full health, we hope to find another role for him in the series. After all, he's played them ALL on the audiobooks.
Good luck, Roy. All your fans and friends will be thinking of you.
Meanwhile, back in Belfast... they have this saying in the theatre, you know the one... "the show must go on." And so it must. The redoubtable Nina Gold and her team faced a huge task in finding someone to fill the shoes of a Roy Dotrice, but as ever, they have done a smashing job. The role of Grand Maester Pycelle will now be played by JULIAN GLOVER.
Our new Pycelle will be no stranger to fans of SF and fantasy. He was an Imperial officer in THE EMPIRE STRIKES BACK, and he's appeared in DOCTOR WHO, TROY, HARRY POTTER AND THE CHAMBER OF SECRETS, INDIANA JONES AND THE LAST CRUSADE, and even SPACE: 1999, among countless other films and television shows. More recently, he's been seen in THE YOUNG VICTORIA and in the forthcoming PRINCESS KAUILANI (with the lovely Tamzin Merchant).
Roy Dotrice will be missed, but Julian Glover will make Pycelle his own, we have no doubt. Last I heard, he was already in Belfast, being fitted for a long white beard.
Dany's handmaid Irri will be played by AMRITA ACHARIA (spelled Acharya on some sites, but I have it with the "i," and she seems to be the same person).
She's young, she's lovely, she's talented, and she's Irri. "It is known".
My readers in the UK have been emailing me for months, wanting to know whether GAME OF THRONES would be shown over there.The answer (I hoped) was "yes," but I could not give details, because (1) I didn't know, actually, and (2) some major negotiations were going on behind the scenes.
But now the GUARDIAN has broken the story, so all can be told:
http://www.guardian.co.uk/media/2010/jul/29/bskyb-buys-hbo-tv-catalogue
The short version: SKY has bought the UK rights to the entire HBO catalog of original shows, past and present.
So, yes, GAME OF THRONES will be seen in the UK... on SKY.
Last Updated ( giovedý, 29 luglio 2010 )
<< Start
< Prev
1
2
3
4
5
Next >
End >>
Results 19 - 27 of 43